---
Are you still in the business of buying on behalf of others?
As soon as we hear about the term "buy on behalf", our first reflection is to buy on behalf of well-known foreign brands, such as dior, Givenchy, YSL and so on. But in recent years, domestic brands have sprung up and become more and more mature. Foreign countries also like to buy domestic products on behalf of others.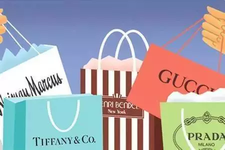 China Delegate Purchase refers to those who help foreigners in China or Chinese who work or study abroad to purchase products with Chinese characteristics. These people are referred to as Chinese purchasing agents. In foreign countries, such as the United States, many of our products are very popular locally. These things are not bought in the United States, or very expensive to sell, so there are some American friends who know Chinese people. Please ask these Chinese people to buy some for themselves when they return home.
At present, many purchasing agents are still through manual purchasing. Every day they rush to see customers'orders, and then go to buy, pick up goods, pay, and pack the bags in this way every day. Although this way of buying on behalf of others is very common, it is too time-consuming and inefficient. To improve efficiency and save time, consider customizing a proxy website. Customized website can choose Wanbang Delivery System. Wanbang specially makes Delivery Website for Delivery Practitioners, which is convenient, fast and easy to operate. It makes Delivery Practitioners do Delivery Easy and Easy.
Specific steps of purchasing goods on behalf of onebound taobao agent System (applicable to onebound Simple Version taobao System)
1. After the user orders, the administrator enters the links of the products Taobao likes into the background.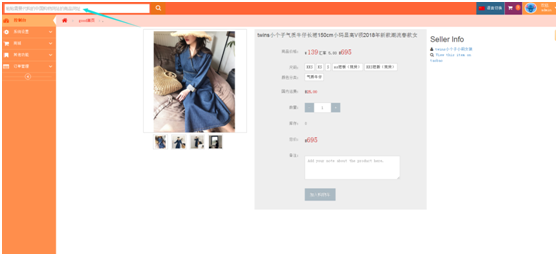 2. Click on the list of shopping carts on the left after joining the shopping cart successfully.

3. Click again to confirm the order and submit the order.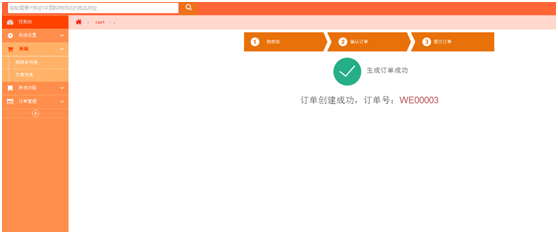 4. This way, the user can click on the order list in the order management to see the details of the goods ordered by the user.

5. The administrator then purchases the product offline according to what the user purchases, sends it to the customer, and manually modifies the status of the product.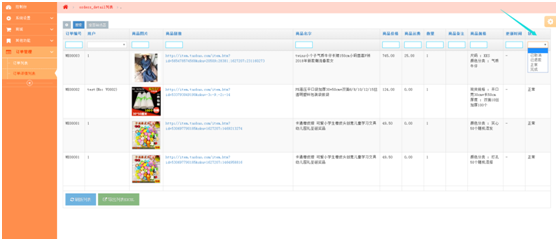 Taobao agent system Customer case
Arab Market: delitox.com
Russian Market: China-taobao.com
Japan Market: taobao-japan.com
New horse market: tangtangtang2vs.com
Nigeria Market: China. getittome. ng
Cambodia Market: psartao.online
Laos Market: khaisong.com
Global Market: engtaobao.com
A case study of taobao agent system with APP customers
Malaysian Market: yeslogistics.com.my
Global Market: cssbuy.com
Global Market: engtaobao.com
Vietnam Market: herebuy.vn
Indonesian Market: bcfer.com
Southeast Asian Market: 123-chain.com
(Click on the link to download the experience directly)
Onebound taobao agent System has remarkable advantages and professional customization. Here we introduce the advantages of Onebound taobao System.
1.Onebound taobao System supports commodity search, detailed data invocation (multilingual search and display) of large e-commerce platforms at home and abroad, such as Taobao, Jingdong, 1688, Amazon, etc.
2.Onebound taobao System supports domestic freight acquisition, international freight calculation, order status change notification, customer communication and problem sheet processing automation.
3.Onebound taobao System supports access to local payment platforms and even offline payment and payment on delivery.
4.Onebound taobao agent system can also add goods to Taobao shopping cart in batches, add purchase notes to orders automatically, and purchase accurately and efficiently.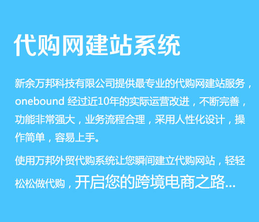 What are you waiting for? Come and try it out!