---
The convenience of Taobao Agent System
Sea Amoy market has always been one of the entrepreneurs focus on the market, Jingdong sea Amoy, Lynx overseas purchase, Netease Kao purchase and other large companies have their own sea Amoy products, but this B2C model is generally used in the form of buyers , In the domestic Jiancang, hoarding explosion sales. And friends circle of small sea Amoy institutions and individuals can C-side customers to bring more personalized overseas products, which is under the impact of large-scale electric business, small sea Amoy can survive one of the reasons. But from overseas to buy the domestic client receipt, the intermediate links involved, including procurement, transport, overseas warehousing, international logistics, domestic customs clearance, retail and other independent and complex links. Among them, in addition to domestic customs clearance and retail, other links need to be carried out abroad.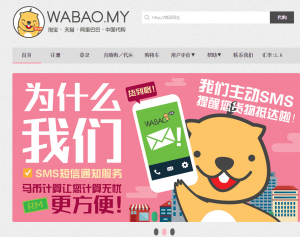 Because Taobao small items on the low price, beautiful appearance, so by foreign customers like, but also to promote the development of Daigou business, we in order to facilitate the purchasing of the purchasing convenience, so the development of the Onebound foreign trade purchasing system, we after 10 years The actual operation to improve, and constantly improve, the function is very strong, business process is reasonable, the use of user-friendly design, simple operation, easy to use.
Our Taobao Agent System built-in Taobao, Tianmao, Jingdong Mall, Dangdang and other business platform to grab the rules, more rules can be easily expanded. Not only support Daigou, and on behalf of the transport, on behalf of the delivery, self-purchase to support the same, each member assigned a special shipping address, submitted to the collection, the shipping can be shipped by this time, after receipt of the package can be quickly Positioning, in order to inspection warehousing.